INTERNATIONAL YOGA DAY
21st June, 2017
International Yoga Day was celebrated in Jeevandeep Public School ground on June 21st 2017.

Physical Education Department of JPS encouraged the gathering to do the yoga properly and emphasized the role of Yoga in developing overall personality of students as well as adults. Students were explained that Yoga helps in maintaining not only physical and mental health but also a healthy social life.

On this occasion Chairman of the school Dr. Ashok Singh, Principal Dr. Mamta Singh and all the staff members of Jeevandeep Group of Educational Institution were present to make the event a grand success. The program ended with a short prayer and National Anthem.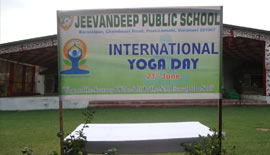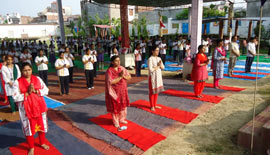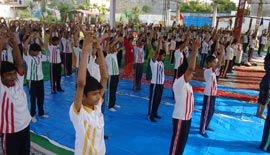 View All